The Internet Archive, which runs the Wayback Machine, was down for several hours as the datacenter lost power. It turns out some tens of thousands of people in the Bay area were without power. The reason: fog and mist. Light rain after a dry spell is apparently a source of trouble:
From "East Bay businesses struggle to stay open amid PG&E power outages"
The outages began Saturday night and crews are working to restore power… As of 10 a.m., more than 26,000 customers around the region were still affected,
PG&E says the light rain caused dirt on power lines to turn to mud, which they say conducts electricity and causes outages.
"We have cleaning crews that take care of the lines," said Deanna Contreras, a spokesperson with PG&E. "It has been a long dry spell and the first rainfall or mist creates problems."
From a tweet by Brewster Kahle: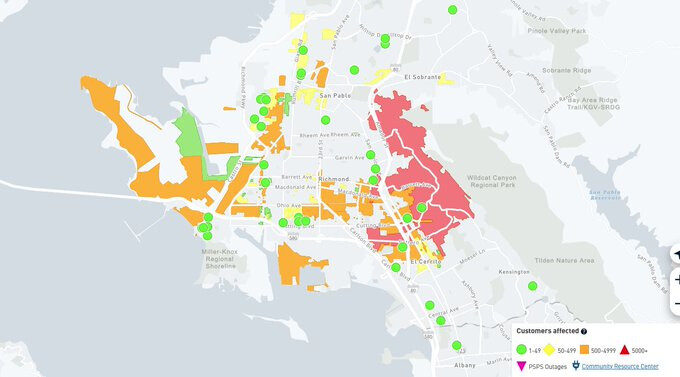 A few years ago, a similar news item up the coast in Seattle: " Light rain after a long dry spell raises the possibility of power poles…"
It happened in 2003, when it rained after a similar dry stretch.

That's when a power pole fire in South Seattle led to an outage for 2,600 customers.

The problem comes when there's not enough rain to wash the dust away and it turns into a thin coat of mud on the wires and insulators.